A great burger can turn an ordinary day into a great day. Sloppy, juicy, voluptuous double Delicious!
½ pound 80% lean ground beef
Large cap Portobello mushroom
Balsamic vinegar
Olive oil
3 super thin slices of blue cheese
Romaine lettuce
Red onion
Hot mustard
Multi grain bread
1 egg
Ground black pepper
Sea salt
Crushed dried chili pepper
Spritz of lemon juice
Dried minced onions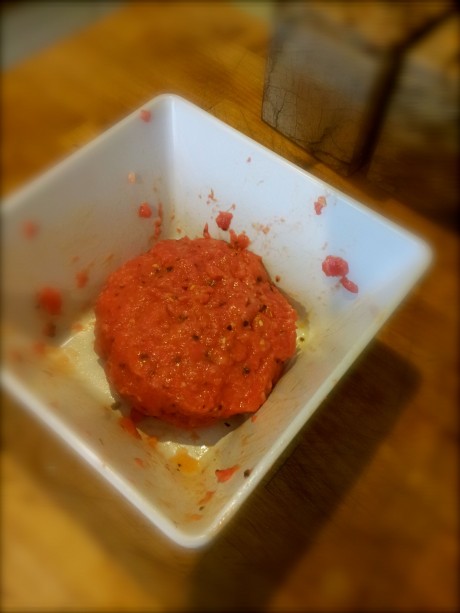 Low heat sauté both sides Portobello mushroom with balsamic vinegar and olive oil.
Add spices with egg to beef. I use ½ pound of ground beef per burger because any smaller the center over cooks and everyone should eat a burger medium rare. If you like your burger well done and tasteless drop it on the floor a few times. The meat will be very moist make sure your hands are wet to mold into a thick patty. Add patty to medium heated pan with olive oil (not a cold pan). You should flip the burger only once 5 minutes 30 seconds per side. After you flip over the burger, lay the Portobello mushroom, blue cheese slices and the red onion on top as it is continues to cook. Toast bread. I use the two ends of the loaf; yes the two ends.  Spread hot mustard on both slices of toasted bread and top with romaine lettuce. This burger will be enormous balance the bread and cut down the middle.  Last but not least email me and tell me how incredible your burger was.
Wine Suggestion
BROTTE
Châteauneuf-du-Pape Domaine Barville Optimum 2009
80% grenache and 20% mourvedre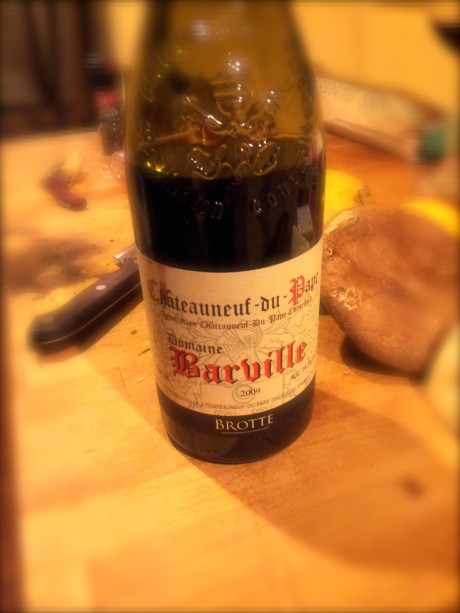 You feel like you a breaking a ten commandment when you pair this French Rhone blend with the intense aroma and taste of the blue cheese, spicy, bloody burger. This wine gains a passionate momentum releasing lusty sweet swirls of creamy oak with each swallow.  The combination of hot mustard, balsamic and Portobello will hurricane as the wine grows. Swirl your glass between each bite and you will discover dark dirty berries that linger on the tongue.  You are left with a hint of cherry and a smoky tingle of vanilla wondering what just happened!