Reservations
Refuge for the Artists and the Creative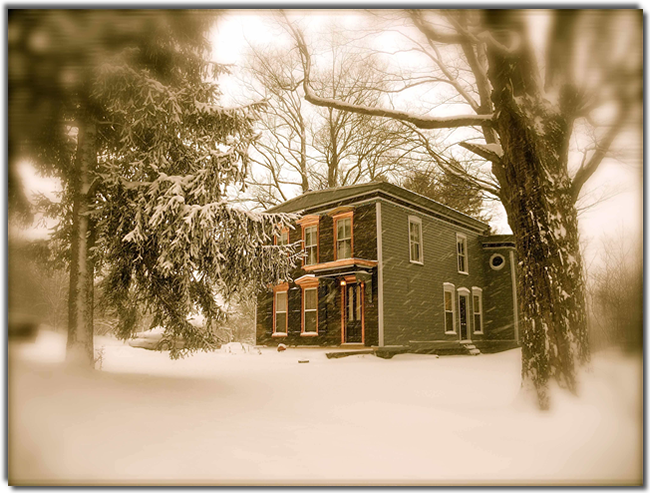 Tableau vivant
We have specials rates for groups renting the entire house or long term stays. Special events, private parties or create a gallery to sell your artwork … the possibilities at the Erieville Manor are endless!
RATES
There is a 2 night minimum stay for every guest.
Sunday-Thursday $100
Friday-Saturday $120 per night
Free breakfast everyday.
Free percolated coffee all day everyday!
Free wine tasting Saturday night!
There is a Mandatory dinner for each guest
every night $25 per person.
You may bring your own wine from your private
collection if you bring a bottle for Elvis. You must
notify Erieville Manor of the specific bottle you are
bringing.

Erieville Manor is a private club. Membership is
$1 dollar. You must be a member to stay at the Erieville Manor
Check Availability and Make Booking
Links
* Upcoming Events:
* Erieville Visitors Information: www.epodunk.com/cgi-bin/genInfo.php?locIndex=636
* Local Weather: www.accuweather.com
* Road Conditions: Caltrans
* Continental Airlines Pet Safe Travel: www.continental.com/web/en-US/content/travel/animals/default.aspx
* Groupon: www.groupon.com
* Living Social: www.livingsocial.com
Policies
• Due to the intimate size and popularity of Erieville Manor, reservation changes prior to 72 hours of arrival will receive a full credit in the form of a gift certificate to enjoy at a later time. Weekend cancellations will be re-issued for a Sunday through Thursday stay. For cancellations within 72 hours, we regret there are no refunds or credits. All gift certificates are transferable.
• Two night minimums required on weekends for an advanced reservation, however, should we have a guest room available at the last minute, we would be delighted to release it for a one night stay based on availability. Three-night minimums may be required on Holidays/peak weekends.
• Rates are subject to change without notice and may be slightly higher on Holidays/peak weekends.
• Reservations require a Visa or MasterCard credit or debit card with payment in full, as this will secure your selected guest room
• Pets are not allowed in the Great Room or any indoor common area at any time.
• Pets must be kept on a leash while in any outdoor common area.
• Pets are never to be left alone in your room.
• Guests must pick up, wrap and dispose of all pet waste in the outside garbage dumpster located in the parking area. Please carry a waste pick up bag while your pet is outside.
• Pets are not allowed on any beds or furniture. Any pet hair found on bedding or furniture will result in a $50.00 cleaning fee charged to your credit card..
• Barking or any other noise caused by pets that may disturb other guests is strictly prohibited.
• A signed Pet Agreement must be on file in the office.
• The non-refundable pet fee is $25.00 per pet/per night.